Baptism is supposed to be out of will after a church member has undergone all the required stages of Bible studies.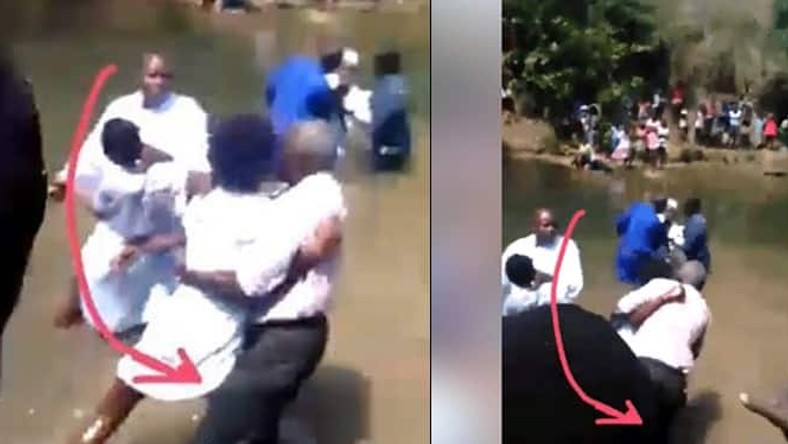 But a video circulating online shows a young lady aggressively attacking the man of God who was baptisng her before eventually dragging him into the river.
The incident was filmed and posted online by Facebook user, Wayne Johns who lives in Jamaica.
In the video, at least three men are seen baptising some girls believed to be teenagers in a manner which appears forceful.
At a point during the baptism, one of the girls grabbed an elderly man who pressed her head under the water obviously for a longer time than due.
Apparently out of fury, she rose up, attacked the grey-haired man of God and pressed him under the water in retaliation.
Watch the video below: